Florence Paralegal Services is dedicated to helping individuals who are not represented by attorneys, by providing legal information, professionally preparing legal documents and assisting them with the rules and procedures of the court process.
Both Florence Paralegal Services, LLC and Elizabeth A. Beatty are certified by the Arizona Supreme Court as Legal Document Preparers.  Legal document preparers cannot give legal advice.
Meet the Team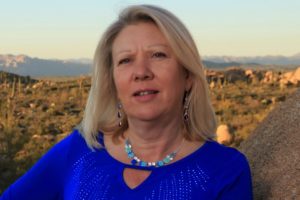 Elizabeth A. Beatty
Certified Legal Document Preparer
Elizabeth ("Beth") has been working in the legal field since 1983.  During that time she has worked for both attorneys and the Courts in various areas of the law.  In 2005 she became certified by the Arizona Supreme Court as a Certified Legal Document Preparer (Certificate No. 80840) and in 2006 she started Florence Paralegal Services.
Beth has extensive experience in many areas of the law including real estate title matters, family law (divorce, child support, child custody), civil, criminal, probate and estate planning, guardianship, conservatorship and business and non-profit entity formation.